So this just happened… I wrote a new book!
Over the last few months I have been all across this country talking to teachers, administrators and students about the ways they are leveraging digital tools to elevate learning in the classroom.
For some people technology is aiding in learning and for others it is distracting.
While both may be true — one thing I do know is that technology is essential.
There will never be another generation of learners that goes through school without the use of technology, apps, devices, augmented reality, or web tools.
I created my new book Tasks Before Apps to help you elevate and energize instruction!
Tasks Before Apps: Designing Rigorous Learning in a Tech-Rich Classroom was released on Monday and the book has hit #1 Hot New Release in 3 categories and is temporarily out of stock on Amazon. You can still purchase it to make sure you grab the bonuses (read more below) but it may take a little while for it to arrive on your doorstep.
Tasks Before Apps teaches you to effectively incorporate technology in the classroom focusing on the "three Cs" of technology implementation—creation, curiosity, and collaboration.
Tasks Before Apps offers K–12 teachers:
Detailed advice and copious examples of tech-infused lessons that help students meet learning goals while also developing vital digital citizenship skills.
Customizable checklists and graphic organizers for planning tech-enabled activities; choosing appropriate programs, devices, and platforms; and setting unit and lesson goals.
Recommendations for and links to apps and online resources that can facilitate and energize learning.
Reflection and brainstorming questions for use in book clubs and PLC discussions.
If you purchase the book in the next week (before Sunday October 15th at 11:59PM ET) you'll get:
Exclusive access to the live event: "Ask Me Anything: Let's Chat About #TasksBeforeApps" on Monday 10/16 at 2PM ET with a recording available for anyone who cannot attend. It's just for folks who order the book within the next seven days.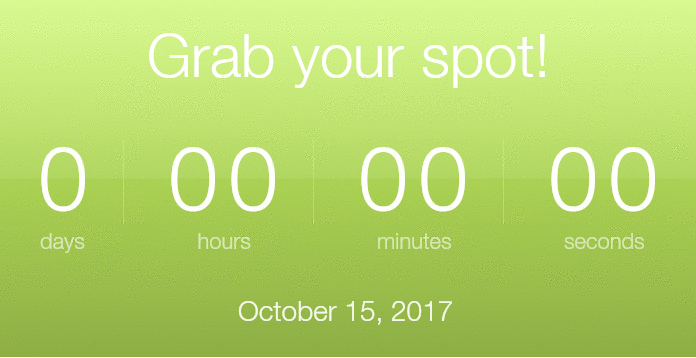 Here's what you have to do to get the bonus:
Purchase the book on Amazon (use this link) or ASCD (use this link) before 11:59PM ET on October 15, 2017
Forward the email receipt to my awesome assistant Bria (her email: bria@classtechtips.com)
Check your inbox for: the invite to the exclusive live event "Ask Me Anything: Let's Chat About #TasksBeforeApps"
I'm going to share some of my favorite things from the book in the live event, hope you'll join us! Just for stopping by this post – here's a link to a free #TasksBeforeApps Poster!
Here are a few things people are saying about the new book:
"Monica Burns is one of the leading authorities on the effective use of educational technology. Her latest book does not disappoint, as she compels educators to be more purposeful when it comes to digital tasks. She skillfully leads readers through a thoughtful process that emphasizes a doctrine of pedagogy first, technology second. If you want to get more out of technology, then this book is for you." — Eric Sheninger, Senior Fellow, International Center for Leadership in Education
"Whether you are eager to integrate even more digital tools or are feeling overwhelmed by all the apps and options, Monica Burns is here with practical, classroom-tested advice. In Tasks Before Apps, she wisely keeps the focus on learning goals while showing us how tech tools can scaffold and strengthen students' curiosity, collaboration, and creative potential." — Suzie Boss, author of Reinventing Project-Based Learning, Real-World Projects, and Bringing Innovation to School
5 Ways to Place Tasks Before Apps
Enter your email and the poster will arrive in your inbox :)

I can't wait for you to join me on this EdTech journey!
Best, Dr. Monica Burns - Founder of ClassTechTips.com